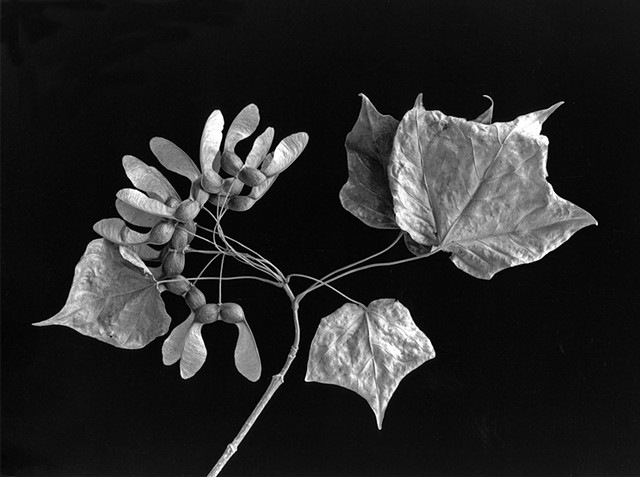 I see and I shoot; pretty much sums it up. I always have my cameras with me and, when I see something that catches my eye, I stop. The variety of images I do makes it difficult to categorize my work but, landscape would be close. I love nature and the still life images I do have a certain draw to me. Everything in nature from the biggest sky to the smallest feather or shell reek of beauty, nature is the artist; I only try to capture the image.
I am a self-taught photographer and have been making black and white images since 1972. I love the feeling they portray of the world around me. The absence of color distills the form and light. I still use film and a wet darkroom for all of my photographs. I am involved in the total process, from exposure of the film to matting and framing the print. I love my time in the darkroom as much as in the field chasing the light. I primarily use large format (4x5 inch) cameras but, also employ medium format for the quick shots when light is changing the fastest.
I photograph for myself but, love to share what I see with the world. As you visit my website and take a look around, you will see what I mean. During the last 40 years of photography I have received many awards and my work hangs in homes, businesses, and galleries in the state, region, and internationally.
This web site is a collection of my "greatest hits" so to speak. I have additional images that I will be adding over time and have a folder of the newest images as they emerge from the darkroom. The "news" section will keep you up to date on my latest shows and events where you can see the real thing, up close and personal. There is nothing quite like the real thing!
Click on "Photographs", choose a subject, and browse around. You can zoom in on each image by double clicking on it. Come back often, share with your friends, and let me know what you think. I photograph for my self but, love to share with others.
Tim